It's All Journalism
It's All Journalism is a weekly podcast about the changing state of the media. You can download episodes on our website or on ITunes, Stitcher or SoundCloud. New episodes are posted every Friday.
We are always looking for ideas of guests to interview and topics of discussion. Please email your suggestions or comments to editor@itsalljournalism.com.
You can also find out more about the podcast and follow our activities on Facebook or on Twitter (@AllJournalism).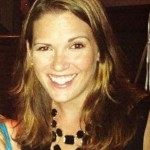 I fell in love with TV news when I was young and decided early on that I'd pursue it as a career. After attending the University of Missouri for broadcast journalism, I started my career as a local television news reporter and anchor.
I started out at KDRV, the ABC affiliate in Medford, Oregon. From there, I moved to Kansas City, Mo., where I reported and anchored at WDAF, the Fox affiliate.
When I came home to earn my master's degree, I landed a freelance job working on air for CNN Newsource as a national correspondent and briefly spent time working for the Sports department of WRC News 4 in Washington, D.C.
I received my master's in Interactive Journalism at American University in May 2012 and now work as a reporter and digital web manager at WTOP-FM in Washington, D.C.
I grew up in Bethesda, Md., and enjoy cooking, spending time with family and staying active.
Email Megan at megancloherty@gmail.com
---
Follow @frolixmike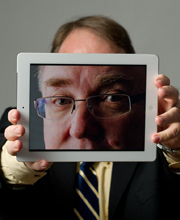 I grew up in Indianapolis, Ind., and attended Indiana University in Bloomington, where I studied journalism and English. More importantly, I met my wife Fran, and we were married a week after graduation in May 1983.
The following October, we moved to Arlington, Va., and Fran began working as an Air Force officer at the Pentagon. Soon, we filled out our family with our son Christopher and the twins, Amber and Kayleigh. In 1987, we moved to a townhouse in Fairfax, Va., where we live today with three cats.
While our family has stayed put in Fairfax, we've had the opportunity to travel all along the East Coast many times, from New York City down to Key West., Fla. We've also visited family in Western New York and Indiana, and traveled multiple times to California.
I have a lifetime of interests that I could list here, but my current passions are digital media and travel. When I was younger, I was a fan of comic books, science fiction, Japanese animation and Japanese popular culture.
In a roundabout way, these early interests started me down my current career path. My early freelance writing assignments were interviews with comic book creators and features about animation. When Magic: The Gathering and Pokemon became huge culture phenomena in the mid-1990s, I specialized in covering the collectible gaming market and landed a couple of key editing jobs at Gamer Magazine and AnotherUniverse.com.
As associate editor at AnotherUniverse.com, which later became part of Fandom.com, I had my first opportunity of working in an online environment, editing stories and writing features about popular culture.
After Fandom.com folded, I found a job as a reporter at the Connection Newspapers in Fairfax County, Va. Over the years, I became proficient in community reporting and worked my way up to managing editor.
While at the Connection, my work was recognized with multiple awards presented annually by the Virginia Press Association, including the 2011 VPA Award for Journalistic Integrity and Community Service for the Fairfax Connection's print and online project "An End to Homelessness."
In the fall of 2010, I decided that I wanted to expand my experience in digital media and entered the Interactive Journalism graduate program at American University, in Washington, D.C.
As the editor who oversaw online content at the Connection, I was able to feed my digital media interests.
In October 2011, I was finally able to return full-time to online journalism as I joined Federal News Radio as its morning web editor. Each day, I'm fortunate to work with a creative team of digital journalists writing features and creating multimedia content about the federal government.
Email Michael at moconnell207@gmail.com
---
Julia O'Donoghue
I spent seven years covering public school systems and politics for community newspapers in the Washington, D.C., area. Over the course of my career, I have won 14 awards, including five first-place honors from the Virginia Press Association for government and education writing. In 2013, I moved to Johannesburg, South Africa, for four months, where I worked for the multimedia department of the national newspaper Business Day.
I earned my bachelor's degree from Macalester College and master's degree from Northwestern University's Medill School of Journalism. As a college student, I lived abroad in Northern Ireland, where I put together a project on media coverage of the country's local elections.
While attending Northwestern, I worked as an intern for Pulitzer Prize-winning journalists Fredric Tulsky and John Sullivan through the Medill Watchdog program. I earned a grant to report for the Medill Equal Media Project, an online magazine dedicated to lesbian, gay, bisexual and transgender issues. I also received the Eric Lund Global Reporting and Research Grant, which allowed her to report abroad in Qatar and South Africa.
Every morning, I help put together VaNews, a daily compilation of newspaper articles about Virginia politics and government. During my spare time, I watch scripted television, documentaries and ice hockey. I also have a personal blog called Chicago Some-Times.