It's All Journalism
It's All Journalism is a weekly podcast about the changing state of the media. You can download episodes on our website or on ITunes, Stitcher, SoundCloud or PodcastOne. New episodes are posted every Thursday.
It's All Journalism is also produced in partnership with the fine people at the Association of Alternative Newsmedia, whose mission is to "provide services and leadership that ensure the success of its members; and to strengthen alternative journalism through advocacy and education."
We are always looking for ideas of guests to interview and topics of discussion. Please email your suggestions or comments to editor@itsalljournalism.com.
You can also find out more about the podcast and follow our activities on Facebook or on Twitter (@AllJournalism).
---
Michael O'Connell has been writing, editing and producing new stories for print and the online environment for more than 35 years. Currently, he's the senior digital editor at Federal News Radio in Washington, D.C.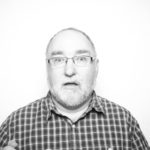 For the last five years, he's been one of the producers and is the host of the It's All Journalism podcast, which is available for download every Thursday on Apple Podcasts and on the PodcastOne network.
He speaks regularly at journalism conferences about podcasting, and, in June 2017, Routledge Taylor and Francis will release his new textbook, Turn Up the Volume — A Down and Dirty Guide to Podcasting.
This fall O'Connell will put his research to practical use when he teaches a podcasting class in the weekend M.A. program in Journalism and Digital Storytelling at American University.
Email Michael at moconnell207@gmail.com
Follow on Twitter: @frolixmike
---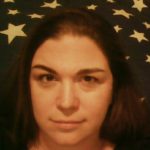 Producer Amber Healy, a recent repat to her native Western New York, has been working as a writer since high school, including for daily and weekly newspapers, a Capitol Hill-focused newsletter and NASA. Odds are strong you'll find her at a concert on weekends.
Email Amber at phfyrebyrd@gmail.com
Follow on Twitter: @AmberMHealy
---