It's All Journalism
It's All Journalism is a weekly podcast about the changing state of the media. You can download episodes on our website or on ITunes, Stitcher, SoundCloud or PodcastOne. New episodes are posted every Thursday.
We are always looking for ideas of guests to interview and topics of discussion. Please email your suggestions or comments to editor@itsalljournalism.com.
You can also find out more about the podcast and follow our activities on Facebook or on Twitter (@AllJournalism).
---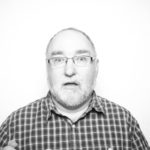 Michael O'Connell has been writing, editing and producing new stories for print and the online environment for more than 35 years. Currently, he's a community editor for Patch in Northern Virginia.
Previously, he taught podcasting in the master's program at the American University School of Communication. He also traveled to Tajikistan in 2018 on behalf of the U.S. State Department to teach young journalists how to podcast.
Since 2012, he's been one of the producers and is the host of the It's All Journalism podcast. He has also produced podcasts for the National Governors Association and Street Sense Media.
He speaks regularly at journalism conferences about podcasting, and, in June 2017, Routledge Taylor and Francis released his new textbook, Turn Up the Volume — A Down and Dirty Guide to Podcasting.
Email Michael at moconnell207@gmail.com
Follow on Twitter: @BossOfTalking
---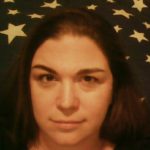 Producer Amber Healy, a recent repat to her native Western New York, has been working as a writer since high school, including for daily and weekly newspapers, a Capitol Hill-focused newsletter and NASA. Odds are strong you'll find her at a concert on weekends.
Email Amber at phfyrebyrd@gmail.com
Follow on Twitter: @AmberMHealy
---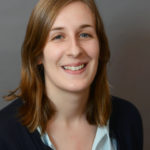 Nicole Ogrysko
is an editor for the It's All Journalism podcast. She's also a reporter for Federal News Radio, where she writes and produces radio pieces on the federal workforce and departments of Homeland Security and Veterans Affairs.
Nicole
got her start in radio on the
4 a.m.
shift on Ithaca College's student-run station, WICB, before enjoying more traditional daytime hours as the station's new director. She also worked for WTOP as a web editor and Radio Pennsylvania as a newscaster before joining Federal News Radio.
Nicole
grew up in the Baltimore area outside "the other Beltway." She enjoys a good crab cake, a Tina Fey comedy and some Orioles magic. She strongly believes that Ithaca is, in fact, "gorges."
Follow on Twitter: @nicoleogrysko
---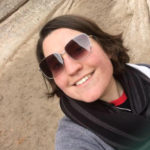 Amelia Brust is a digital editor at Federal News Network in Washington, D.C. Her background is in print and online news, having previously worked as a reporter and editor for Community Impact Newspaper in Houston, Texas, and as a reporter for the Daily News-Record in Harrisonburg, Virginia. She graduated from Temple University, is a member of the Journalism and Women Symposium, loves innovative storytelling and despises run-on sentences.
Email Amelia at amelia.brust@gmail.com
Follow on Twitter: @abrustWFED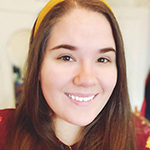 ---
Steff Thomas is a Digital Editor and Producer, most recently at ABC News. Being raised by two legally blind parents helped shape her investigative mind and naturally led her into the journalism field. With more than six years of experience in different areas — including reporting, editing, podcasting and social media — her future goals include starting her own podcast one day with the goal of making news and politics more easy to understand for the average listener.
Email Steff at steffdaniellethomas@gmail.com
Follow on Twitter: @SteffDanielle
---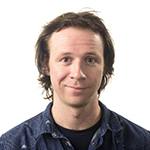 Nick DePrey is a composer and producer specializing in bringing audio storytelling to life, based in Washington, D.C. He has scored pieces for audio powerhouses like NPR, Gimlet Media, and KQED. He composed the It's All Journalism podcast theme as well. View his portfolio here.
---