Welcome to It's All Journalism's year-end wrap up. I had a little time and thought it would be fun to look back over the very busy year we had on the podcast and also look ahead to what we're going to be focusing on in 2017.
In grand year-in-review fashion, I've decided to count down our 10 most popular podcasts. That's one of the nice things about having data analytics, you've got all the download information at your fingertips. I'm proud of all 58 episodes we produced this year, but these are the ones that people seemed to like the best.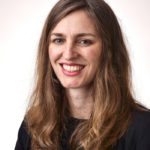 This episode came about thanks to Meggan Ellingboe over at American Public Media. We'd done a couple of podcasts before about the radio journalism that they've been doing, but she pitched me an interview with reporter Krissy Clark who was launching The Uncertain Hour podcast. This venture focused on the intersection between economics and daily life.
It was fun hearing about how Krissy takes an often dry subject and finds a way to humanize it.
---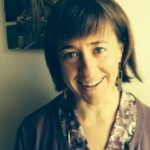 Peter Brown over at the Tow Center for Digital Journalism reached out to me about a new report they were releasing on solutions journalism. It was a topic I wasn't that familiar with. But, after reading the report, I became really enthusiastic about how journalists could hone in on an issue and foster positive change within a community. He introduced me to Andrea Wenzel, the report's author, and we had a great talk.
---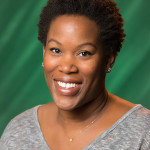 At the 2015 Online News Association conference in Los Angeles, I saw an excellent presentation on diversity in news media, which was sadly under attended. Diversity should be a top concern for all newsrooms, not to mention the whole country. One of the panelists at the ONA conference was Meredith Clark, an assistant professor of digital and print news at the Mayborn School of Journalism. She was a great guest on the podcast and even invited me to talk about podcasting to one of her classes.
---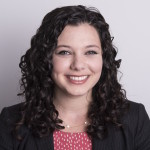 I'm not too surprised that this episode was among the most downloaded. The presidential election was on everyone's mind this year, especially journalists. I met Gabrielle Levy, a political reporter with U.S. News and World Report, at a meet up of journalists hosted by the National Governors Association. We struck up a conversation and when I found out she was covering the presidential race, I invited her to come into the studio. Despite our best efforts, the conversation quickly turned to the antics of one presidential candidate in particular.
---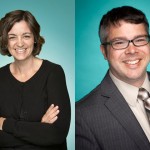 ONA President Josh Hatch, who's a long-time supporter of the podcast, pointed to Josh Stearns at a conference one time and said that we should interview him about the important work he's doing. We did and had a great conversation about the Local News Lab, an initiative of the Geraldine R. Dodge Foundation. About a year and a half later, Stearns reached out to us for a follow up interview. We spoke to him and Molly de Aguiar about sustainable solutions for local news outlets.
---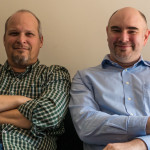 Tiffany Shackelford, the former executive director of our media partner the Association of Alternative Newsmedia, told me about how Metro Publisher was helping some of her member papers find success online. Mark Pratt and Michael Romano, the editorial content and provider editor and designer and project manager, respectively, came on the podcast to talk about a series of instructional videos they were producing for journalists. We ended up talking about search engine optimization (SEO).
---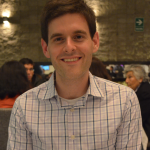 I have a confession to make. This is one of the most blatantly self-serving podcasts we did this year. In my day job as a digital editor at Federal News Radio, I'm constantly looking at web traffic and tinkering with headlines. Chris Breaux, a data scientist and team lead with Chartbeat, wrote a report about which types of headlines perform best among Chartbeat customers. We had a great discussion. Of course, my click-baitey headline for the episode might also have contributed to the number of downloads for this episode.
---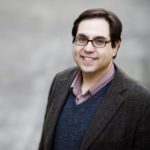 The two types of interviews that work best on the podcast, I think, are the ones that are either flat-out instructional or provide a glimpse into a type of journalism that many of us wish we could pursue. Both types of interviews are represented in our top three most popular podcasts. My interview with Peter Klein, a professor at the University of British Columbia and director of the Global Reporting Centre, is a little bit of both. He provides a peek into the challenges facing a global reporter and describes the skills one needs to pursue that career.  It was an informative conversation with a very interesting man.
---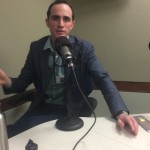 A work colleague introduced me to Sean McMinn, a data journalist at CQ Roll Call. How to use data to inform stories is something that a lot of journalists are interested in learning, so it's not too surprising that this is so high up there in the top 10 podcasts of 2016. Sean takes us through his journalist's journey to becoming a data reporter and shares a few tips.
---

Although I'm pleased with all 58 episodes we produced in 2016 and the others in our top 10, I'm happy to see my interview with John Burn-Murdoch, a data journalist with the Financial Times in London and a lecturer in City University there, made it to the top of the list. Not only is it an instructional interview, but it encapsulates a lot of what we try to do with It's All Journalism — talk to journalists about how they do their jobs so that we can all learn something new. John shared some secrets and discussed the work behind some of the projects he's done for the Times. On top of that, John is a listener of the podcast, so it was nice having him be a part of it. We met via social media, where I invited him to participate.
---
What will 2017 bring?
I wish there were a long list of interviews lined up that I could tell you about, but there isn't. It's All Journalism, probably more than it ought to be, has always been a seat-of-your-pants endeavor. Producer Nicole Ogrysko, web editor Amber Healy and I are always on the lookout for potential guests. If you know of one — or are one yourself — drop us an email.
There is no shortage of topics, though, especially in the current political climate.
These days, it's fashionable to say something like, "Journalism has never been more important than it is now."
Well, I think journalism — good journalism — has always been important. Maybe people just haven't appreciated that until now.
What's important is that we do our jobs, hone our craft, listen and report. Let's hold truth to power in 2017.
Happy New Year!