If you haven't heard, we created a five-question online survey to help us assemble a toolbox for journalists. You can read the latest results here.
Our journalism resource survey is an ongoing project, so you can still contribute. Please take a few minutes to share the tools that help make your job easier.
We've also just launched a new survey on how to improve our podcast. This is your chance to let us know how we could do better and what you'd like to hear on our podcast.
To those people who complete one of our the surveys, we'll be sending out a limited number of It's All Journalism coffee mugs while supplies last.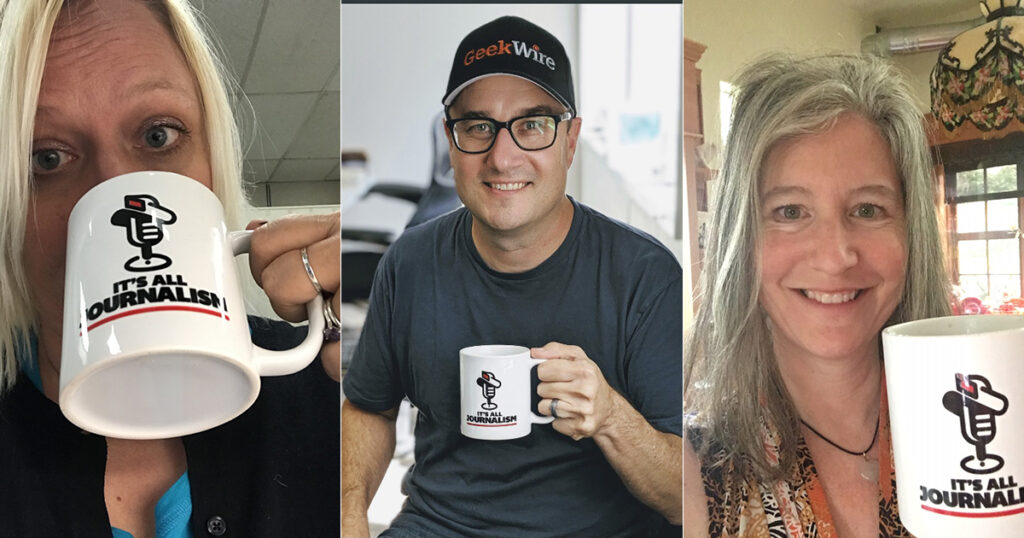 Show your support for good journalism by taking the survey and get a reward in return.
Check back for more journalism-related surveys in the future.
Current Surveys