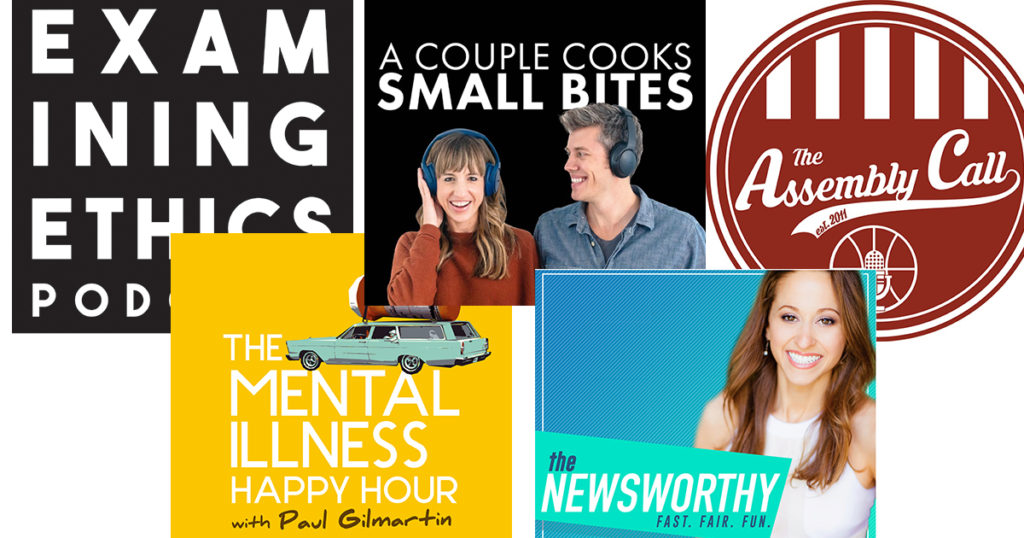 I'm happy to announce that 22 Hours: An American Nightmare, the podcast we interviewed Megan Cloherty and Jack Moore about last week, shot to the top of Apple Podcasts' ratings in its first week. While we had very little do with the show's success, we're happy to see our podcasting friends doing well.
This morning, I posted a short podcast in conjunction with a story I wrote for the Indiana University Alumni Magazine. I mentioned this assignment back in May, when I posted my full interview with Erica Mandy on the IAJ podcast. Erica, founder and host of the Newsworthy, was one of the alumni podcasters I interviewed for the story.
I'm always happy to talk to my fellow podcasters, especially ones doing exceptional work. And that was definitely the case with the creators behind the five podcast I wrote about:
Erica Mandy, the Newsworthy
Paul Gilmartin, Mental Illness Happy Hour
Christiane Wisehart, Examining Ethics
Sonja and Alex Overhiser, A Couple Cooks: Small Bites Podcast
Jerod Morris, Andy Bottoms and Ryan Phillips, The Assembly Call
I encourage you to listen to our short preview and also check out each of these podcasts. They highlight the variety of quality content being produced in the podcasting medium. Enjoy.